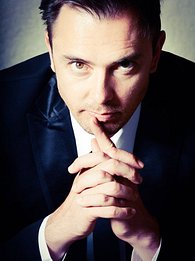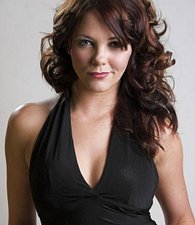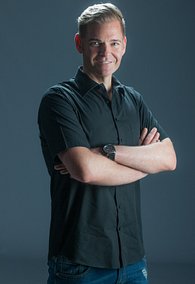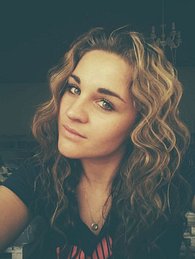 BRIAN KENNETH/ piano, singing and drama
Brian Kenneth graduated from TUT with a National Diploma in Singing, Acting and Dance - Musical Theater. He has over 20 years experiece in his field. He also did his piano practical through ALMSA in 1994. He is a singer, songwriter, musician and coach. He teaches piano, singing, acting, creative movement and team building. Brian was first seen on SABC 3 in 2001 working with young childern and developing their vocal abilities. He opened Brian Kenneth Singing Studio in 2001 and the studio has now become Brian Kenneth School of Performing Arts.
Brian was also seen in Joseph and his technicolor dream coat at the State theater, CLIFF at Playhouse in Durban, The Ronan Keating Tribute Show, Cliff Richard Tribute at the Barnyard, He musically directed Peter Rabit and me, Hansel and Gretel. He stage managed Charlettes Web and few other Childrens Theatre productions at the JHB childrens theatre. He is the lead singer of Mouthpiece and has released FIVE studio albums to date-
YVONNE WEIDEMAN/ dance coach

Owner/founder and Choreographer of Big Base Dance studio and Brace Dance Company- running successfully
teaching Hip Hop, Jazz and Contemporary. Yvonne did 8 years of artistic gymnastics, two years of modern ballet and training in Hip Hop, Contemporary, Modern as well as Jazz. Yvonne Choreographed numerous shows/festivals, musicians and music videos as well as Dance Competitions. Yvonne is also in a Christian Band called Mouthpiece and is the Lead Female vocalist. She also works with the (NWU) POTCHEFSTROOM Campus Choreographing, working with some a capella groups and Performing as entertainment. We are very excited to have her as our Choreographer as well as teaching our Musical Theater Dance classes at BKSOPA.
Tessa Denton / examiner PATA
Tessa graduated from TUT with a National Diploma in Musical Theater. She is a triple threat and is an accomplished actor, singer and dancer. She has been in the industry for over 20 years and been seen in stage productions like: Altyd in my drome, The Rocky Horror Show, Lied van my hart, The Full Monty, Pinoocchio, Lets Rock, Joseph and the Amazing Technicolor dreamcoat, Grease, but to name a few. She has been in Binnelanders, 7de Laan, Getroud met Rugby , Die Boekklub, Isidingo and Generations. Tessa is no stranger to the industry. We are very privileged to have Tessa as part of the BKSOPA examinator pannel.
Ferdinandt Gernandt / examiner PATA
Ferdinant is a Screenwriter, Director, Producer, Actor, Singer and Dancer. He graduated from Pretoria Technikon with a National Diploma in Musical Theater in 1999. He has produced many musicals and is an acomplished performer himself- Most recently he was in Chicago the Musical - The world tour. He has also been seen in Joseph and the Amazing Technicolor dreamcoat, Daniel - the Musical, We will Rock you, Verander, Starlight Express, Spotlight, Saturday Night Fever, African Footprint and even performed at the Royal Variety Show 2000.
His Television experience include: Isighemiso, The Last Victims, The Loft House, Generations, Scandal and Villa Rosa. We are very proud to introduce Ferdinant as one of our examinators at BKSOPA.