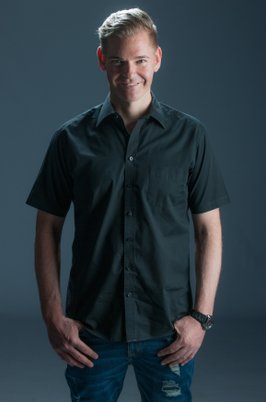 Brian Kenneth was first seen on SABC 3 in 1998 working with children on improving their vocal abilities. After sometime in the industry Brian saw a need for good training and he decided to combine his passion to teach with his passion to perform and help other performers be better equipped for the industry.

Brian Kenneth Singing School was established in KLERKSDORP in 2001, and is now one of the fastest growing Performing Arts Schools of its kind. This well rounded course covers all the aspects of being an excellent performer. BKSOPA is Performing Arts Teachers Association approved, striving towards having the highest possible standard for Primary, Secondary and even working with adults who want to better their skill.

With annual Shows, Performance Classes and also external Examinations, we make it our goal to better on the students confidence, self esteem and technique in every aspect.
Our Students have won awards in New York, (Singing and Drama) Los Angeles (Singing and Drama). In our own country we have had winners to the National Eisteddfod, Country Wide singing competitions and even some of our students going through to the top 50 and top 30 of IDOLS. The KOSH Idols have crowned our school with the top vocalist in Senior and Junior categories over ten times in the last few years.
Some of our students have gone on to be recording artists and release their own albums.
BRIAN KENNETH / founder
Brian Kenneth is a accomplished, Singer, Songwriter, Musician, Teacher and Actor.
He is the founder of BKSOPA and on the board of PATA.
Brian Kenneth studied a professional career in Singing, Acting and Dancing at TuT and completed his National Diploma in Musical Theatre.